Sumo wrestling is a competitive full-contact wrestling sport where a rikishi (wrestler) attempts to force another wrestler out of a circular ring or into touching the ground with anything other than the soles of his feet. The regulating body of the national sport of Japan - Sumo Association of Japan creates an annual calendar to raise awareness and promote the national sport in Japan as well as globally. The calendars give you a sneak peak into this wonderful world of this martial arts form.
This must have calendar is part of the official merchandise created by the sumo association every year. Yokozuna's (grand champions) and Rikishi's alike can be seen in rare candid poses adorned in their colorful mawashi's (belt/loincloth). The images in the calendar capture the sumo wrestlers deep in concentration before their fight, some amidst their pre-fight rituals that reflect Japanese culture from years gone by. This calendar makes for the perfect gift for friends and family alike.
Get your Japanese Souvenir here
About the calendar
Is this JUST a calendar? No. This is a collectable piece of art that is beautifully crafted to perfection and carries with it all of the culture that sumo as a sport represents. In addition to this, if you choose you can purchase two clear files to complete the set.
SET - A

1 Official Calendar
1 Clear file (Rikishi - Kisenosato)
1 Clear file (Common Image)

SET - B

1 Official Calendar
1 Clear file (Rikishi - Hakuho)
1 Clear file (Common Image)

SET - C
Shipping and refund policy
Customer Reviews
"I ordered the 2018 Sumo Calendar and it arrived in perfect condition here in the USA. It's even better than I imagined. It was easy to order and payment through the Paypal website was simple. Thumbs up for your great customer service and I look forward for the 2019 Calendar!"
Rehnay Bradford, USA
"I received both calendars. Thank you very much. Your services were very prompt and professional. I really appreciate your good customer service."
Kurt de La Cruz, USA
"Nice contact, fast delivery to Germany and the calendar is great"
Susanne Kurokoshi, Germany
"I loooove this Sumo calendar created by the Sumo Association of Japan. It features the greatest Sumo Wrestlers of our time and gives me inspiration every time I access it for dates. I recommend that everyone in Sumo or just Sumo fans have one, they are truly inspirational. Working with Upswell, who are marketing the calendar was awesome, they were attentive to my needs and bent over backwards to get the calendars to me for my important event, the US Sumo Nationals."
Bill Gossett (US Sumo Federation Trustee)
"Box arrived in good condition, calendar has great layout, excellent photos, and is of good size to accent any room or space."
Tim Johnson, USA History of Sumo
Today everyone is familiar with the word "Sumo wrestling" but very few people know how this traditional martial arts form came to be. The exact details of the origin of this sport is unclear, but most historians agree that the modern version of the sport originated in the "Edo" period (1603 to 1868) – an era of peace and stability in the turbulent history of Japan.
This national sport of Japan is said to be built around a tradition of praying for a good harvest of crops. When it was time to plant the crop (mostly rice) sumo exhibitions were conducted in order to predict the year's harvest and pray for bountiful harvests. This tradition gradually evolved into an event that used to be conducted for the emperor's entertainment. Once it caught on with the public, regular exhibitions were conducted for the people with money from these events going towards constructing various temples and shrines. As the popularity of the sport grew, the organizers started putting in place rules and regulations which are followed even to this day.
The reason Sumo wrestling is so famous among the Japanese people is because it is a true reflection of Japanese culture, the vibrant colored traditional dresses, top knots and ancient customs.
Sumo Today
Sumo today is no longer considered a sport but a way of life. The Rikishi's (wrestlers) train in a "heya" which roughly translates to "stable" in English. These heyas are set up and run by "elders" who are typically retired wrestlers. Rikishi's are attached to one heya throughout their career where they live and train, their training as well as other aspects of their lives are strictly controlled by stable masters bringing in a discipline into this sport which is rare to find in any other. One can even get a glimpse of this fascinating lifestyle by visiting the stables, a hand full of stables allow tourists to visit.
Tournaments
Each year there are six tournaments organized by the sumo association of Japan. Each tournament lasts a total of 15 days and they are held all across Japan. There are three tournaments held in Tokyo with one in Osaka, Nagoya and Fukuoka respectively. The tournaments are held division wise with the junior wrestlers going first and the senior most going towards the end. After each tournament the rankings are updated based on the wrestlers performance and the rank of yokozuna being given to the grand champion.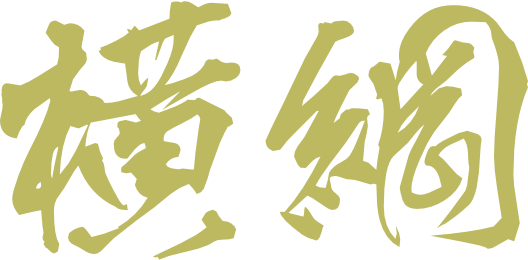 Yokozunas
At the top of the hierarchy of sumo wrestling sits the Yokozuna. They are highly respected in the sumo world and are expected to lead by example. They are a true testament to the phrase "with great power comes great responsibility" as Yokozuna Kisenosato was promoted to Yokozuna status earlier this year making him the first Japanese born Yokozuna in almost two decades giving the sport a huge boost in the country showing that the actions of the yokozuna hugely influence the sport.

Yokozuna Kisenosato Yutaka
Nationality - Japanese
Born - July 3, 1986
Promoted - 2017
Status - Active
After being a runner-up in a tournament on twelve occasions he finally won a tournament to become the first Japanese born Yokozuna in the past two decades. He has been instrumental in rekindling the interest of the sport in Japan Yokozuna Kakuryū Rikisaburō
Nationality - Mongolia
Born - August 10, 1985
Promoted - 2014
Status - Active
His father was a university professor and he grew up dreaming of professional basketball, not sumo. At age 14, he decided to devote himself to sumo. He has won several awards for his technique and is considered by many to have a great work ethic Yokozuna Hakuhō Shō
Nationality - Mongolia
Born - March 11, 1985
Promoted - 2007
Status - Active
Hakuhō belongs to a family in the Mongolian wrestling tradition. He made his official debut in March 2001. He holds the record for the most undefeated tournament championships - thirteen at a stretch, which is five more than any other sumo wrestler in history.

Yokozuna Harumafuji Kōhei
Nationality - Mongolia
Born - April 14, 1984
Promoted - 2012
Status - Retired
Harumafuji is know for his great technique which he uses to make up for his relative light weight. He is know for his speed and particularly for his initial charge. He has won many awards for his outstanding performance in tournaments.
Sumo Association
The sumo association of Japan, the governing body of Sumo wrestling falls under the jurisdiction of Japanese ministry of Education, Culture, Sports, Science and technology. Joining the association is no easy task, people looking to become members of the association must first satisfy all the pre determined application requirements before being eligible for membership. Membership is either inherited or obtained by buying one of the 105 available shares. The only exception to this rule is when the most successful former yokozuna is offered a one-time membership. Each of the members is given a role and are expected to help in running the association including taking up directorial roles in various departments. These members are the only ones who are allowed to train new sumo wrestlers at their heyas. The association apart from regulating the sport carries on various activities to promote the sport including creating merchandise such as the Sumo calendar.